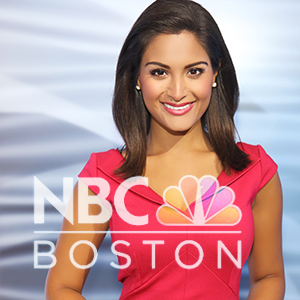 Natasha Verma joins NBC Boston as a reporter. She will make her on-air debut at the end of June 2016.
Every morning from 5-8, viewers watch Natasha Verma as she anchors breaking traffic news on Southwest Florida's #1 morning show.
In the evenings, she is NBC2's health reporter, using her pre-medical degree to cover the latest in healthcare.
Originally from Austin, TX, Natasha began her television career as the host of "Good Morning Texas," a talk show she developed and launched in 2009. She conducted a number of interviews with celebrities and influential figures including Will Ferrell, Rainn Wilson and Rachel Ray.
She was live from the red carpet at SXSW and Austin film premieres. The interview program was ultimately awarded "Best in Production" under her leadership and continues to air on TV.
While at Columbia University's Graduate School of Journalism, Natasha led a team of reporters in coverage of the 2012 Presidential Race. She was Editor-in-Chief of a series of investigations into the controversial redistricting project that impacted several long standing neighborhoods in NYC.
A few months later, she went out into Hurricane Sandy to bring live updates form the field as the storm progressed and left millions stranded.
Following the pivotal decision to allow women's boxing into the 2012 Olympics, Natasha began production on a documentary feature film titled "Hardy" that highlighted the inequality in pay for women in the sport.
Her film crew followed the inspiration life of world champion boxer Heather Hardy who trains at Gleason's Gym, home to Mike Tyson and Muhammad Ali. She directed the film, conducted in-depth interviews with the sport's top boxers, promoters and coaches.