Natasha, along with her family, founded the nonprofit Verma Foundation.
After her cancer diagnosis in 2017, she works to improve the quality of life for patients.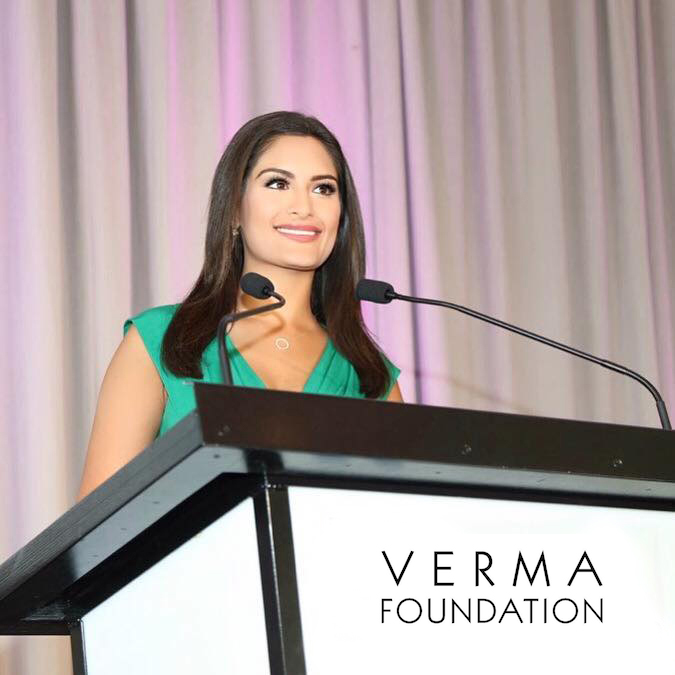 In August 2017, I was diagnosed with stage 2 Hodgkin's lymphoma.
I immediately underwent aggressive chemotherapy for months at Beth Israel Deaconess Medical Center in Boston. With the incredible support of my family and friends, I was able to overcome the physical and emotional toll of this terrible disease.
Thanks to my brilliant oncology team, I am in remission.
Losing my hair was one of the hardest parts of chemotherapy. Many women, especially those struggling to cover health care bills, cannot afford the cost of a quality wig. That's why I've decided to raise money and donate FREE wigs to women and children fighting cancer. Every wig is 100% human hair that's permanently attached to a cap creating a ready-to-wear look with no styling needed!
Your financial donation allows my foundation to create custom Cap Wigs at no cost to families dealing with cancer. Your donation will be a tremendous gift to cancer patients. More than just hair, you are giving the gift of confidence, hope and strength. Furthermore, your donation is fully tax deductible.